We have different activities for our service users in the centre and in the community. We have a fully equipped Day Centre with ICT training facilities, a state-of-the-art sensory room. Community based activities tend to be in Tower Hamlets, Stratford Newham, and other neighboring boroughs.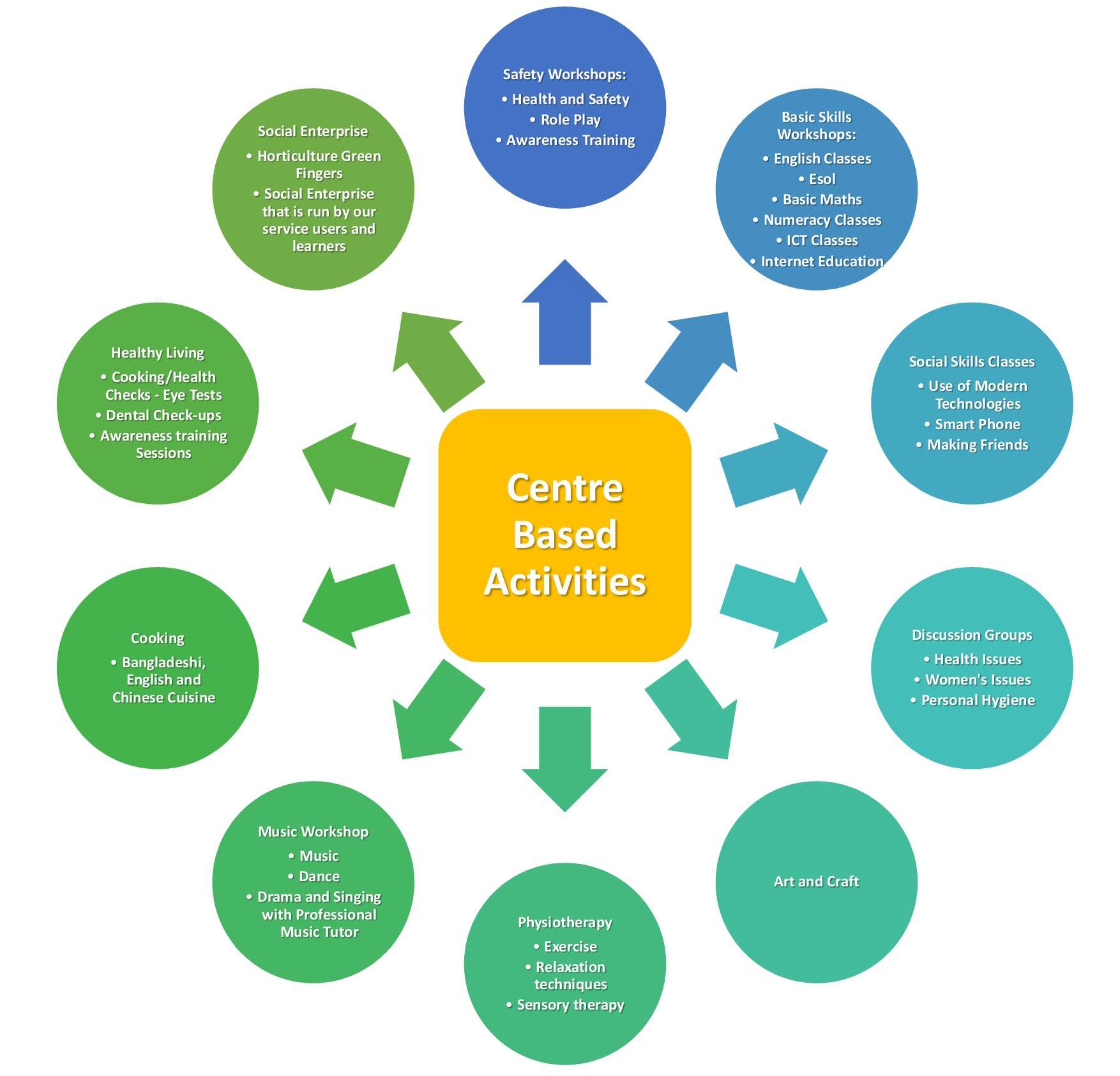 Centre Based Activities
Safety Workshops: Health and Safety, Role Play, Awareness Training
Basic Skills Workshops: English Classes ESOL, Basic Maths Numeracy Classes
Social Skills Classes: Use of Modern Technologies, Smart Phone, Making Friends
Discussion Groups: Health Issues, Women's Issues, Personal Hygiene
Art and Craft
Physiotherapy: Exercise, Relaxation Techniques, Sensory Therapy
Music Workshop: Music, Dance, Singing with Professional Music Tutor
Cooking: Bangladeshi, English and Chinese Cuisine
Computer Training: ICT Classes, Internet Education
Social Enterprise: The BPCA is currently running a social enterprise that is run by our service users and learners.
Healthy Living (Cooking / Health Checks – Eye Tests, Dental check-ups, Awareness training sessions)
The activities we do include: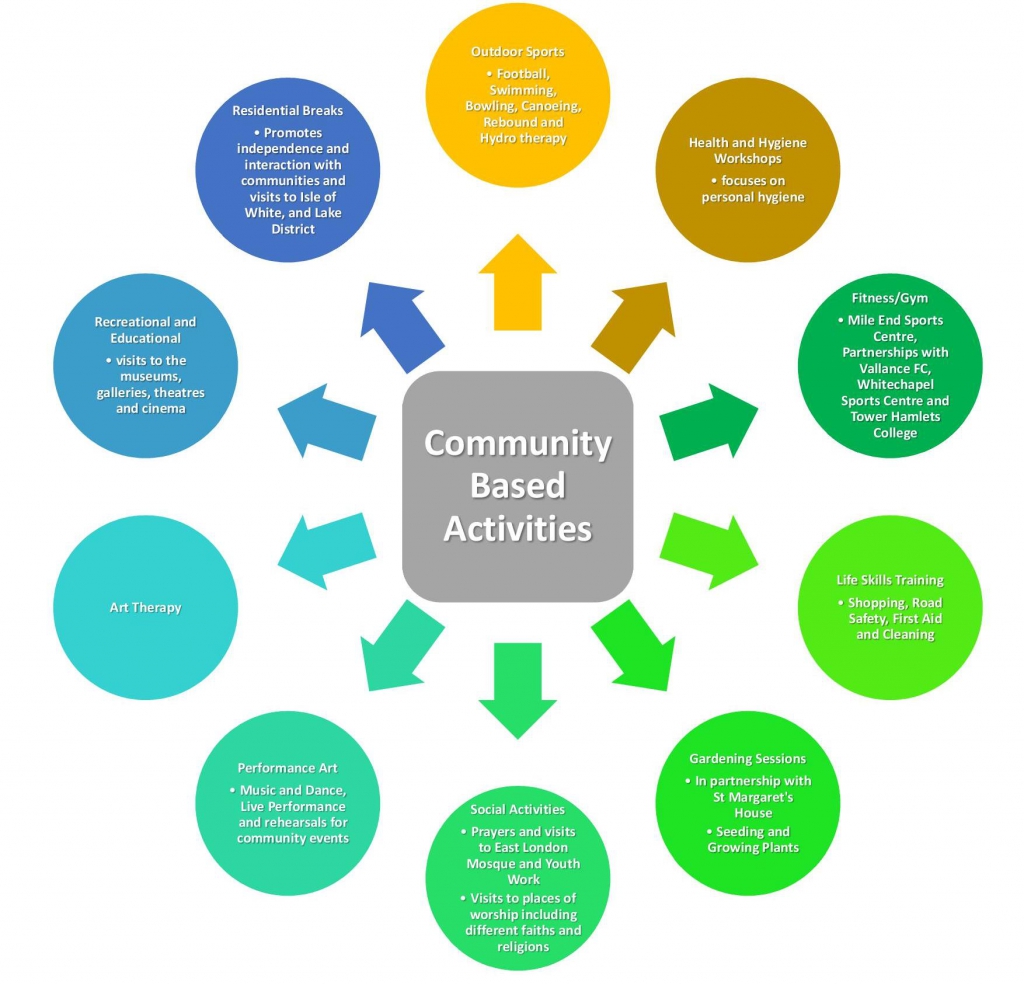 Community Based Activities
Outdoor Sports: Football, Swimming, Bowling, Canoeing and Rebound and Hydro Therapy
Fitness Gym at Whitechapel Sport Centre and Tower Hamlets College
Further Education and Training Adult Education and Personal Skills Training
Health and Hygiene Workshops focuses on personal hygiene
Life Skills Training: Shopping, Road Safety, First AID and Cleaning
Gardening Sessions offered in partnership with St Margaret's House
Social Activities: Prayers at East London Mosque and Youth Work
Performance Art: Music and Dance, Live Performance and Rehearsals for Community events
Recreational and Educational Visits to Museums, Art Galleries, Theatres and Cinema
Art Therapy
Residential Breaks promotes independence and interaction with communities and visits to Isle of White, Lake District.